While firmly rooted in Jewish tradition it is our goal not only to promote the teaching but the living of Torah values with prayer and study always presented in a practical and easy to understand manner. Together as a community, we are taking an exciting journey as we explore the rich history and traditions of Judaism while acknowledging the need to interpret the meaning of these traditions so as to enrich every aspect of our daily lives.
As members of a Jewish spiritual community, we are working toward a common goal of creating a peaceful and nonjudgmental environment where together we will lift each other up through acts of loving-kindness, music, and prayer.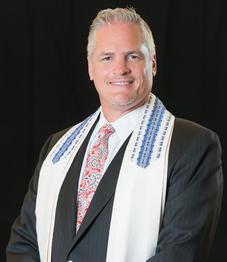 Rabbi Lawrence Dermer joins the Shalom Life Center from his most recent position as a member of the clergy team at one of the largest Synagogues in the country, Temple Beth El of Boca Raton Fl. Rabbi Dermer was ordained at the Rabbinical Seminary International and is an inspiring and transformational Jewish leader with a background in helping Jewish organizations reach new levels of enthusiasm and spirituality through the building of strong and meaningful relationships and the teaching of Torah wisdom and values. Along with his wife, Robin who is co founder of Shalom Life Center, they create a dynamic and uplifting musical prayer experience that soothes the heart, lifts the soul and touches people of all ages and from all walks of life.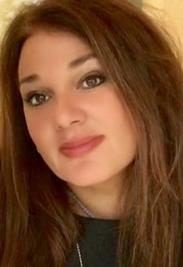 Robin Dermer is an Attorney, Mediator, BMI award winning songwriter and inspirational spiritual leader who understands what it takes to motivate people to action. Her lifelong mission has been to increase awareness and inspire action of Jewish values through prayer, study and music. As an inspiration and mentor in our Shalom Life Center family, she is committed to helping women, children and families discover their true purpose and reach their highest potential through the teachings of Torah and Jewish values. Robin is an "Eishet Chayil" with a song in her soul that is sung with the purpose of reminding us that we all have the power and strength to achieve our loftiest goals and contribute to making our world a better place. Along with her husband, Rabbi Lawrence, she creates inspiring, innovative programming and  a dynamic and uplifting community that welcomes people of all ages and backgrounds. Shabbat
Events
Membership
Donate