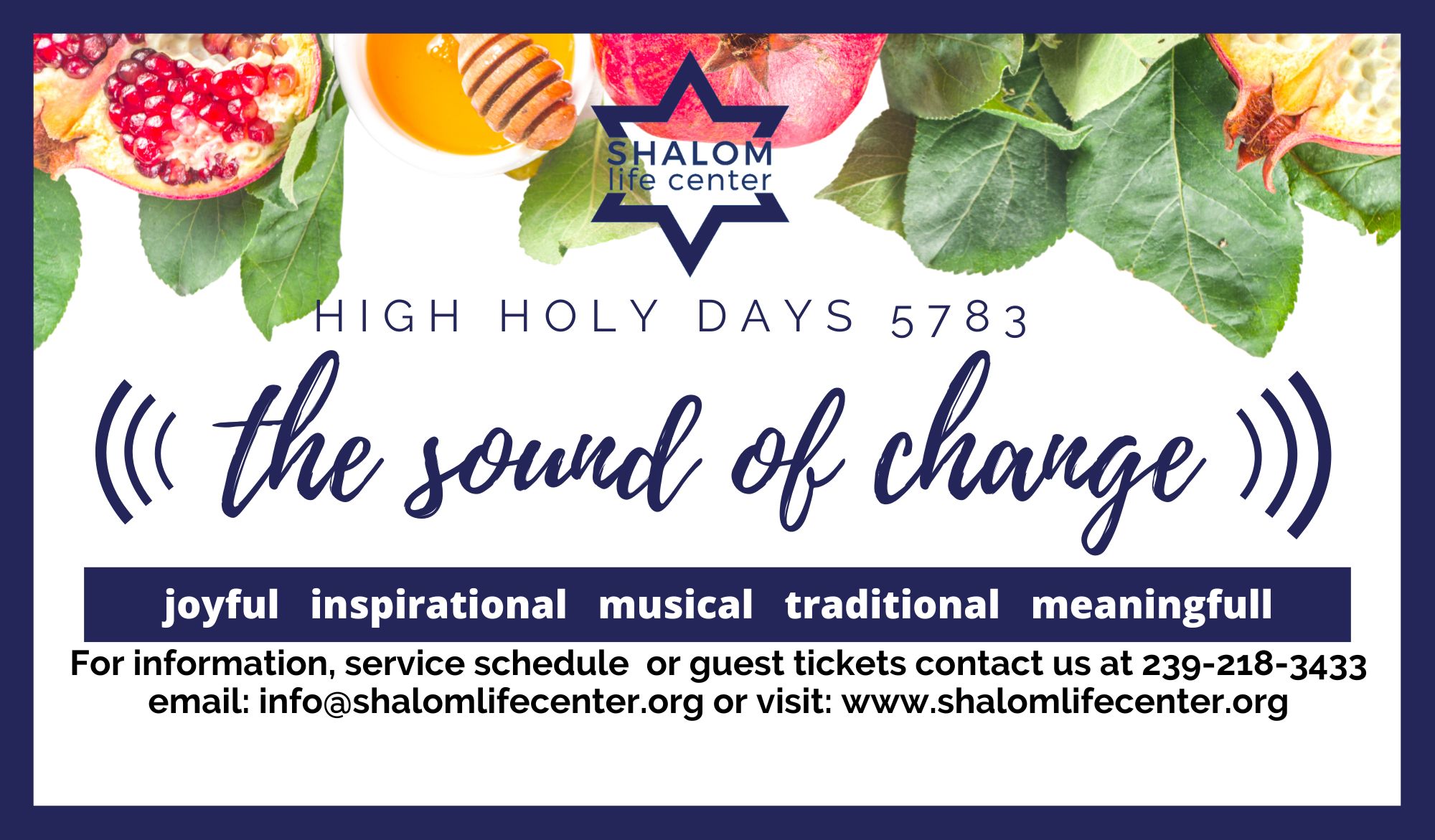 COMBINE MEANINGFUL PRAYER, INSPIRING WORDS AND SOARING MUSIC WITHIN THE WARMTH OF COMMUNITY
Gather together with us as a community to spend the holiest days of the Jewish calendar in a meaningful worship service.
Members: Members do not need tickets for the Days of Awesome. All our 5783 High Holy Days services and events will be held at Shalom Life Center and attendance at our fabulous  Break The Fast feast is RSVP only. We look forward to sharing the Holy Days with you.
Guests: We welcome your family and friends as well as non-members. Everyone is  invited to join us and share the Shalom Life Center High Holy Days experience with us .
The suggested donation for guest tickets are $180 per person for the entire holiday which includes Selichot, Rosh Hashanah, Tashlich. Yom Kippur, Yom Kippur afternoon meditative and healing concert and our fabulous Break The Fast Feast. All are welcome and no one is ever turned away! Ticket donations may be credited toward Shalom Life Center membership by November 1, 2022.
We respectfully request that all guests register in advance.  College students with valid ID are invited to attend services at no charge. For registration and ticket payment, please use the methods below.
For more information call us at 239.218.3433 or email: [email protected]
MAIL A CHECK TO:
SHALOM LIFE CENTER, PO BOX 61348, FORT MYERS, FL 33906
or
CLICK THE DONATE BUTTON BELOW TO GIVE BY CREDIT CARD